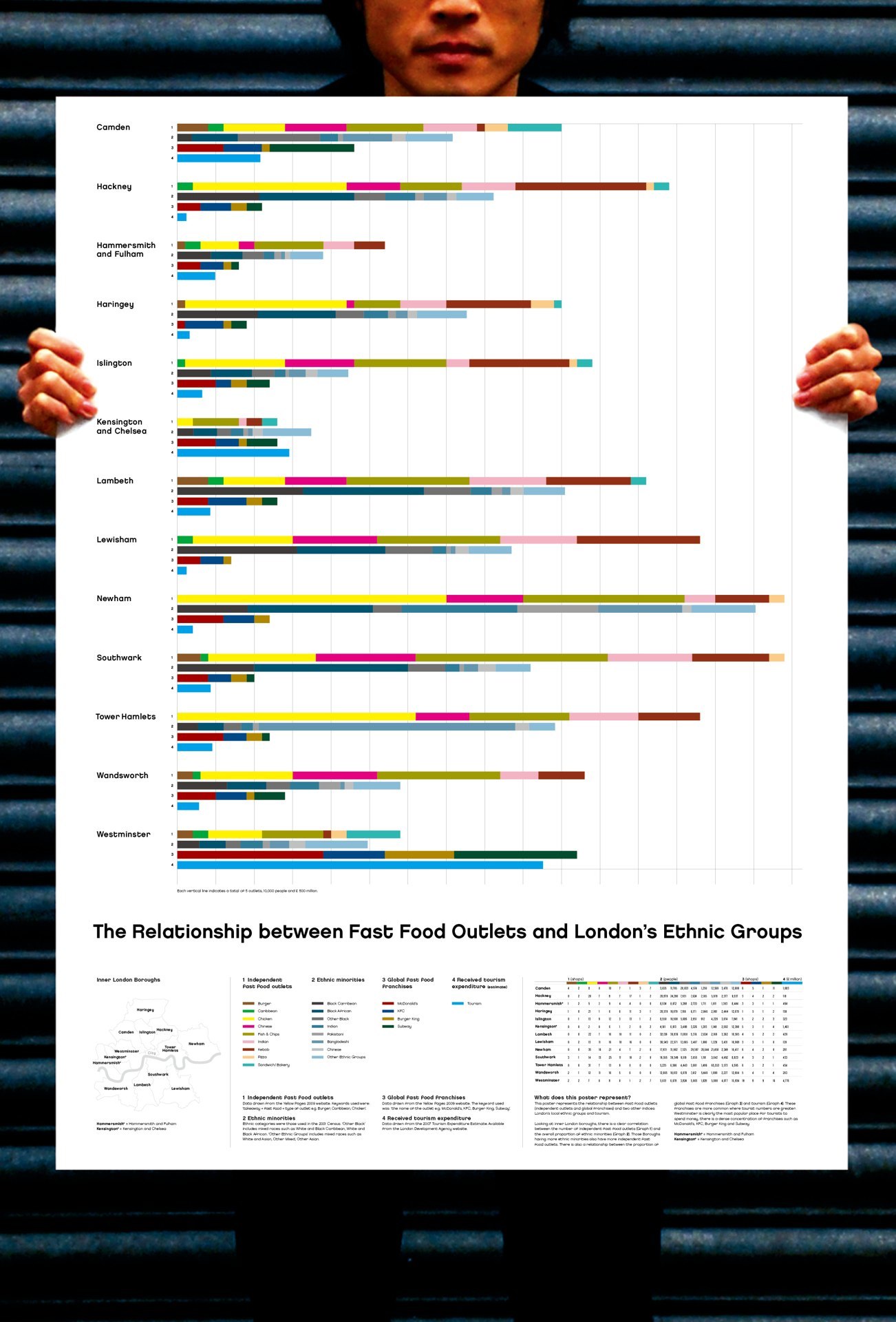 ロンドン カレッジ オブ コミュニケーションにて、「ロンドンのファストフード店と民族グループの関係性をグラフ化する」というプロジェクトを行いました。
リサーチに基づき、それぞれの区の店舗数と民族マイノリティの数をポスターで表したところ、
マイノリティの多い区ほど、個人経営のファストフード店が多いことが明確になりました。
さらにグローバル展開をするファストフード店(マクドナルドやケンタッキーフライドチキン、バーガーキング、サブウェイ)の店舗数が多い区ほど、観光客収入が多い傾向にあることもわかりました。
--
The relationship between fast food outlets and London's local ethnic groups, which I have researched in London College of Communication has just finished.
While designing a graph, there is a clear correlation between the number of independent fast food outlets and the overall proportion of ethnic minorities. Those Boroughs having more ethnic minorities also have more independent fast food outlets. There is also a relationship between the proportion of global fast food franchises and tourism . These franchises (e.g. McDonald, KFC, Burger King and Subway) are more common where tourist numbers are greater.
また個人的なアーカイブページを作りました。このプロジェクトの詳細や他の作品写真なども掲載しております。そちらもよろしくお願いします:
The Archive of Takuya Furukawa
。
--
My personal archive site has been launched. Please see more details and pictures of my works at
The Archive of Takuya Furukawa
.