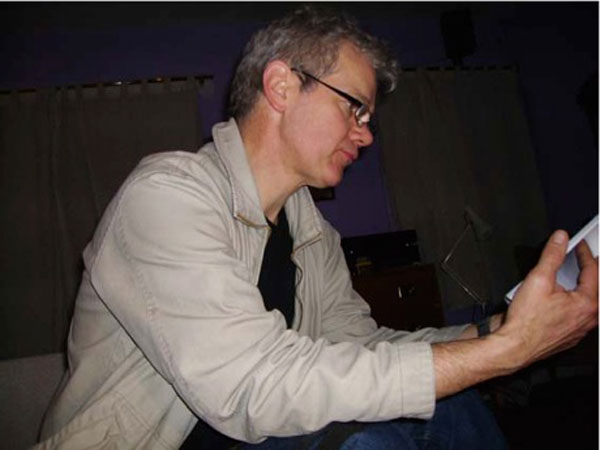 Photo:
outsidedge
James Swinson
, a researcher at Central Saint Martins College of Art & Design, introduced his practice-based research methodology.
His subject areas are film and video making, art, TV programmes, documentaries and fiction, critical writing and AV-installations focussing on city, technology and urban identity.
He firstly studied biological science. His primary practice has been based on a film and documentaries. Documentary is on of the style of research and has to be a professional on the field. He usually establishes arguments on the documentary film such as methods of a style of performance in Britain which was formalised in the 19th to 20th century and the issue of the running system and education in India. As same as practices, contextual research such as the history of church for his installation project of a time machine which was exhibited at London Opera House and churches and multiculturalism in Australia which is contextualized that there were many people immigrate from Europe and other countries in the period of World War II. These researches are inevitable to clarify why he is doing this project. Moreover, this is the process that how the personal interest could be contextualized in terms of sociology or other proper theories.
Practice-based Phd in humanity needs to clarify what kind of critical theory we could adopt. The format is different, never comes with clear solution, however Swinson supposes the documentary would be a suitable format to propose arguments.
16 Feb 2011
10:00 – 11:00 Academic Practice lecture MACD1 at studio Back Hill