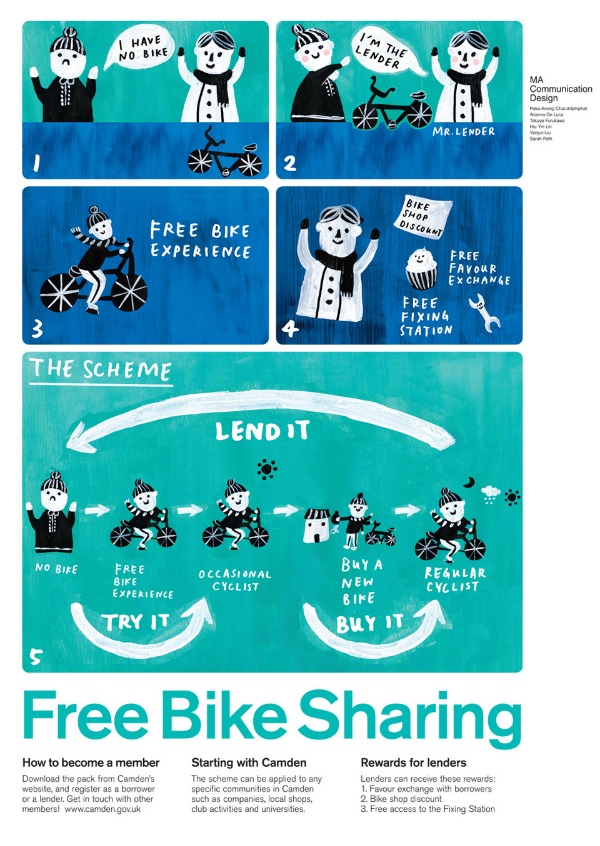 This is the group project of MA Communication Design Year 1, Central Saint Martins College of Art and Design.
We proposed the Bike Sharing Scheme for Camden council in London to let people use more cycles instead of vehicles and tubes.
Please vote for our 'idea 2' on the
Walk Ride Camden
website!