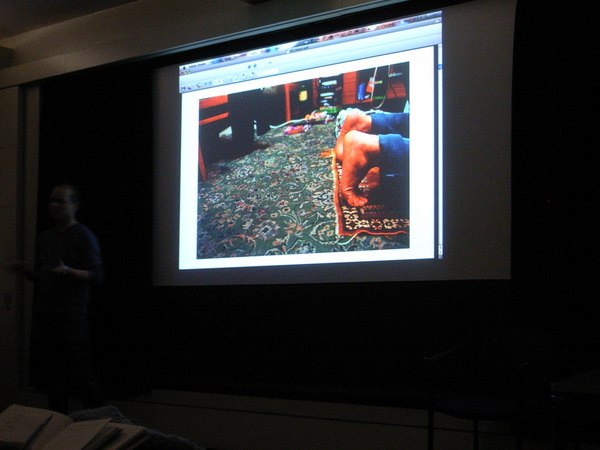 Mischa Haller
is a photographer works independently for commercial and personal projects.
In 2002, he made an independent photo book to promote his works in London. In this book, he focused on his life experiences in London, Switzerland and South Africa.
It would seem that he is interested in a kind of appearance of people's behavior on the specific scene: a documentary of mini cab driver living in London, not focusing on the overview of the driver's life, but on some close materials what he ate, met, wore and so on to tell whole story of him; in juxtaposition and contrast of clean beautiful sports cars and used caravans at Santa Pod Raceway; Many sleepers on Eurostar at 6:30 am focused on how people found out the most comfortable position; swimming pools; a shopping mall in Cape Town in South Africa focused on poverty and consumerism; motorcyclers meeting in Krissern in Switzerland.
He always takes couple of days for walking around the site to start shooting photography. To observe local people's activities at the site, he always stays there at least 2 hours.
On the other hand, he does commission works equally as well. He has been working for Independent Magazine to provide photos of the close texture of human body, making documents of 5 artists observing their life and the process of making for UBS, and the photo-collage for the Stockroom in Switzerland.
We could adopt his independent way of working that although he works for plenty of commercial projects, he also manages his personal works respectively.
26 Jan 2011
18:00 – 19:00 Professional Practice lecture MACD1 at G12 Southampton Row